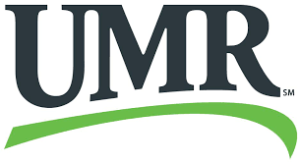 How Does UMR Help with Benefits for Drug Rehab?
Do you have UMR health insurance and need addiction treatment? Perhaps it took you a few years to decide that you needed to get help for your addiction. You have finally decided to go to drug rehab, and you're wondering what part UMR will play as you seek benefits to help pay for your drug treatment. While UMR is not an insurance company, it's still an excellent part of your benefits package from your employer, and UMR can help you pay for drug rehab.
You may have seen conflicting information online about whether or not rehab is needed to recover from addiction. Many well-known websites claim that it isn't. However, two American Journal of Public Health surveys has found that it is.
The surveys concluded that most people who attempted to recover from alcoholism without treatment were unsuccessful. It's safe to assume that the same would be said for anyone needing to recover from drug addiction.
Both drug and alcohol abuse are serious public health problems in this country. It helps to know that you're not alone while working toward recovery. That is just one of the benefits of going to rehab and receiving professional treatment.
Do You Have Questions About Addiction? Call Our Recovery Experts Now.
The Role of UMR in your Drug Rehab Benefits
UMR is not your health insurance company, but it is a company that your employer hired to be sure your claims are paid quickly. UMR will ensure that you are not turned down for drug rehab benefits because those benefits are available to everyone because of The Affordable Care Act. For that reason, UMR will be an excellent resource for you when you want to go to drug rehab.
What Type of Drug Rehab Can You Get with UMR (a United Healthcare Company)?
Some people worry that if they need a specific type of drug rehab, UMR will not assist them with covering their expenses, and that is not the case. You can get any drug rehab you need when you have an addiction, and that includes:
Prescription Treatment

Crystal meth Treatment

Alcohol Treatment

Cocaine Treatment

Marijuana Treatment

Opiate Treatment
UMR is there to assist you with ensuring your insurance company follows through with coverage for drug rehab, no matter what you need substance abuse treatment for.
Does UMR Cover Drug and Alcohol Detox?
Today, it is more apparent than ever that alcohol and drug detox are essential parts of addiction recovery. UMR will ensure that your health insurance provides you with benefits to help cover this service.
Detoxing is generally the first step most addicts and alcoholics take when they get treatment. It is essential because it will help you overcome the physical part of your addiction. Also, many detox symptoms can potentially become dangerous if left untreated. Professional detoxification can help you to avoid many complications.
Will Your Rehab Coverage Include Both Inpatient and Outpatient Therapy?
Individual policies vary, and the amounts covered may differ for each type of rehab. When you have UMR coverage, your policy usually includes inpatient and outpatient programs. Usually, people begin by going to inpatient treatment when possible. Afterward, they transition into an outpatient program for their follow-up treatment.
You must know precisely what your policy states about your benefits. When you inquire about rehab, everything will be explained to you after your insurance is verified.
Your Coverage for Inpatient Drug and Alcohol Treatment
If you need inpatient treatment, UMR will help you pay for it. Your policy selection determines the amount that they produce. You may have a small amount that you're responsible for.
If you have questions about your UMR policy, visit the UMR portal for more information. There, all of your questions will be answered.
What is Inpatient Treatment?

Your UMR Coverage for Outpatient Drug and Alcohol Treatment

What is Outpatient Treatment?

How Long Will Treatment Last With UMR Coverage?

Can I go to Alcohol and Drug Rehab Without Insurance?
If you would like us to help you determine your benefits, please fill out our convenient online insurance verification form. We will be happy to help you get the addiction treatment you need.
Talk to a Rehab Specialist
Immersive Recovery provides multiple locations to maximize our client's ability to engage in a future-focused lifestyle while giving them the comfort and safety necessary to treat the disease of addiction. Our counseling facility is located in North County, San Diego, just ten minutes from the beaches of Encinitas and Carlsbad, and is designed to provide unparalleled care for our clients. In most intensive outpatient drug and alcohol rehab programs, clients visit a facility, receive treatment, and then leave. At Immersive Recovery, our participants can stay at carefully designed sober living homes and be guided through a process that keeps them engaged and immersed in a lifestyle of recovery, growth, and success throughout each stage of their program.
Our admissions coordinators are here to help you get started with treatment correctly. They'll verify your health insurance, help set up travel arrangements, and make sure your transition into treatment is smooth and hassle-free.