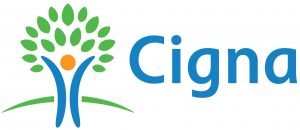 Cigna Drug Rehab Coverage
It takes a great deal of courage to come to the decision to enter a drug or alcohol rehab program. Many people struggle with this decision, finding it difficult to admit that they may need professional help to deal with their substance abuse problems. So, it can be terribly disheartening to discover that rehab is simply beyond the reach of anyone without the financial means to get treatment.
Addicts consequently find themselves searching for ways to cover the cost of regaining their health and well-being. We are often asked if treatment for drug or alcohol addiction is covered through group health insurance providers like Cigna, and the answer is yes, we offer Cigna rehab coverage. How Does Cigna's Rehab Coverage of Drug and Alcohol Rehab Work?
Cigna health benefit plan members must follow the necessary procedures to approve their Cigna rehab coverage. Prior approval may be required, and an approved Cigna healthcare partner must provide rehab treatment. Since each plan is different, you may be responsible for a deductible or certain limits may apply. For more details about your coverage, consult your policy.
Does My Cigna Rehab Coverage Pay for Rehab?
There's good news for anyone with group health benefits insurance from Cigna who might have been concerned about the costs of getting professional help for their drug or alcohol addiction. With Cigna rehab coverage, alcohol and drug rehab insurance are included as part of its behavioral health coverage plan.
Every policy is different, so the amount covered and certain limitations may apply depending on your specific plan.
The Cigna Story
Cigna and its predecessor companies have been providing insurance products since 1792. Today, Cigna is a global health service company active in 30 countries with 37,000 employees serving 86 million customers.
Cigna's reputation is built upon a culture of integrity and a commitment to the highest standards of operation.
The Importance of Cigna Rehab Coverage for Drug and Alcohol Rehab
According to the Substance Abuse and Mental Health Services Administration, approximately 23.5 million people in the US suffer from an addiction to alcohol or drugs. That represents one out of every 12 adults who are living with addiction. Of these, it is estimated that only 11% seek and receive treatment for their addiction.
Among the most common barriers to getting the treatment they need is a financial one. Access to a good, reputable rehab facility has been typically beyond the means of many people.
During rehab and recovery, it's critically important for clients to remain focused on getting healthy. If they are stressed or worried about the financial implications of paying for their treatment, it can have an effect on their chances of success. The worry is compounded further still if the individual has to leave work to receive treatment.
With Cigna rehab coverage for drug and alcohol rehab in Cigna's group health benefit plans, treatment is now within the reach of so many more people who desperately need it.
Immersive Recovery provides multiple locations to maximize our client's ability to engage in a future-focused lifestyle while providing them with the comfort and safety necessary to treat the disease of addiction. Our counseling facility is located in North County San Diego, just ten minutes from the beaches of Encinitas and Carlsbad, and is designed to provide unparalleled care for our clients. In most intensive outpatient drug and alcohol rehab programs, clients visit a facility, receive treatment, and then leave. At Immersive Recovery, our participants can stay at carefully designed sober living homes and be guided through a process that keeps them engaged and immersed in a lifestyle of recovery, growth, and success throughout each stage of their program.